Voucher

Vouchers – a perfect gift idea for any occasion
How about a trip to Berlin?
The perfect gift!
Looking for a great gift for Mother's Day, Valentine's Day, a birthday, an anniversary, Christmas or simply to say "thank you"? How about a voucher for a trip to the Germany capital?! At Berlin anything is possible. There is a lot of culture and history to explore, but you could also simply enjoy good food or a nice shopping trip in one of the most stylish and fashion-conscious cities of the world.
Just a few more clicks!
We write your personal words, congratulations and greetings on your voucher

Please fill in all fields marked with an *asterisk, otherwise it is not possible to create the voucher and the invoice

After receipt of your order you will receive your individual voucher for self-printing and the invoice by e-mail.

Upon request, we will also be happy to send you your voucher by post. Please note that there may always be delays in delivery by post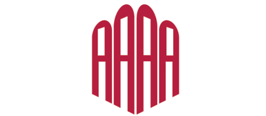 Information request
Click here to view general information about gift vouchers.
Informationen regarding your order
Our vouchers are transferable. Validation expires three years after the issuing date. They cannot be disbursed and neither can partial amounts be refunded.
Right of Revocation
You have the right to revoke this contract in written form (letter, fax or e-mail) within 14 days without giving any reason. The cancellation period starts from the date on which you receive the documents by post. In order to observe the revocation period, it is sufficient that you send off the message regarding the right of revocation before the revocation deadline. To exercise the right of cancellation, you must inform us per mail:
Hotel Albrechtshof
Albrechtstraße 8
10117 Berlin
Per e-mail: reception(at)albrechtshof-hotels(dot)de
or per fax: 030 30 886 100
Consequences of Revocation In the case of an effective revocation the mutually received benefits are to be returned. The Albrechtshof Hotels will not benefit in the form of interest, hence a refund of interest is excluded according to §347 Abs. 1 BGB. An already received but cancelled voucher must not be returned. Hence the Albrechtshof Hotels will not reimburse any expenses for returning the voucher. Cash substitution is not possible. Thus, in the event of revocation, please provide your bank details.
Special information The right of revocation expires ahead of schedule if the voucher has been redeemed in part or in entirely. The right of revocation only applies to the contracting party.
We are happy to answer your questions!
We are happy to answer your questions!